Check Live Offers
Regular price
₹399
Sale price
₹229
Unit price
per
Sale
Sold out
Introducing our Organic Neem Oil, the ultimate solution for nurturing and safeguarding your precious plants. Sourced from the finest neem seeds and crafted with utmost care, this powerful elixir is a true gift from nature. Our neem oil is free from any synthetic additives or harmful chemicals, ensuring a safe and sustainable gardening experience. With its natural repellent properties, it acts as a formidable shield against pests, while simultaneously nourishing and revitalizing your plants. Embrace the bountiful benefits of our organic neem oil and witness your garden flourish with vibrant, pest-free foliage.
Benefits of Adding Neem Oil to your Plants
Pest Repellent Extraordinaire: Bid farewell to bothersome pests with our organic neem oil. A natural insect repellent, it effectively keeps aphids, mites, and other unwanted visitors at bay, ensuring your plants thrive in a pest-free environment.

Fungal Fighter: Combat fungal infections and diseases that can harm your plants. Our neem oil acts as a potent antifungal agent, protecting leaves and stems from fungal attacks, such as powdery mildew and black spot.

Healthy Foliar Feed: Give your plants the nourishment they deserve. Neem oil serves as an excellent foliar feed, providing essential nutrients and promoting healthy growth. Simply spray a diluted solution on the leaves, and watch your plants flourish.

Soil Conditioner: Revitalize your soil naturally with the enriching properties of neem oil. When mixed with compost or organic matter, it helps improve soil structure, enhances nutrient retention, and encourages beneficial microbial activity.

Pet-Safe Garden Guardian: Maintain a garden that's safe for your furry friends. Our organic neem oil is pet-friendly, allowing you to protect your plants without worrying about harming your beloved pets. Keep both your garden and your pets happy and healthy.
Experience the transformative benefits of organic neem oil and unlock the full potential of your garden today.
Instructions for use:
Mix 4-5 ml of neem oil with 1 liter of water to prepare the solution. 
In case of a pest or insect attack, spray the neem oil solution all over the plant every 4 days. Ensure thorough coverage of the foliage.
If there is no pest or insect issue, apply the neem oil solution once every 14 days as a preventive measure.
Use a foliar spray to apply the neem oil solution directly to the leaves of the plant.
Advise to perform a small test on a small portion of the plant before applying to the entire plant to check for any adverse effects.
View full details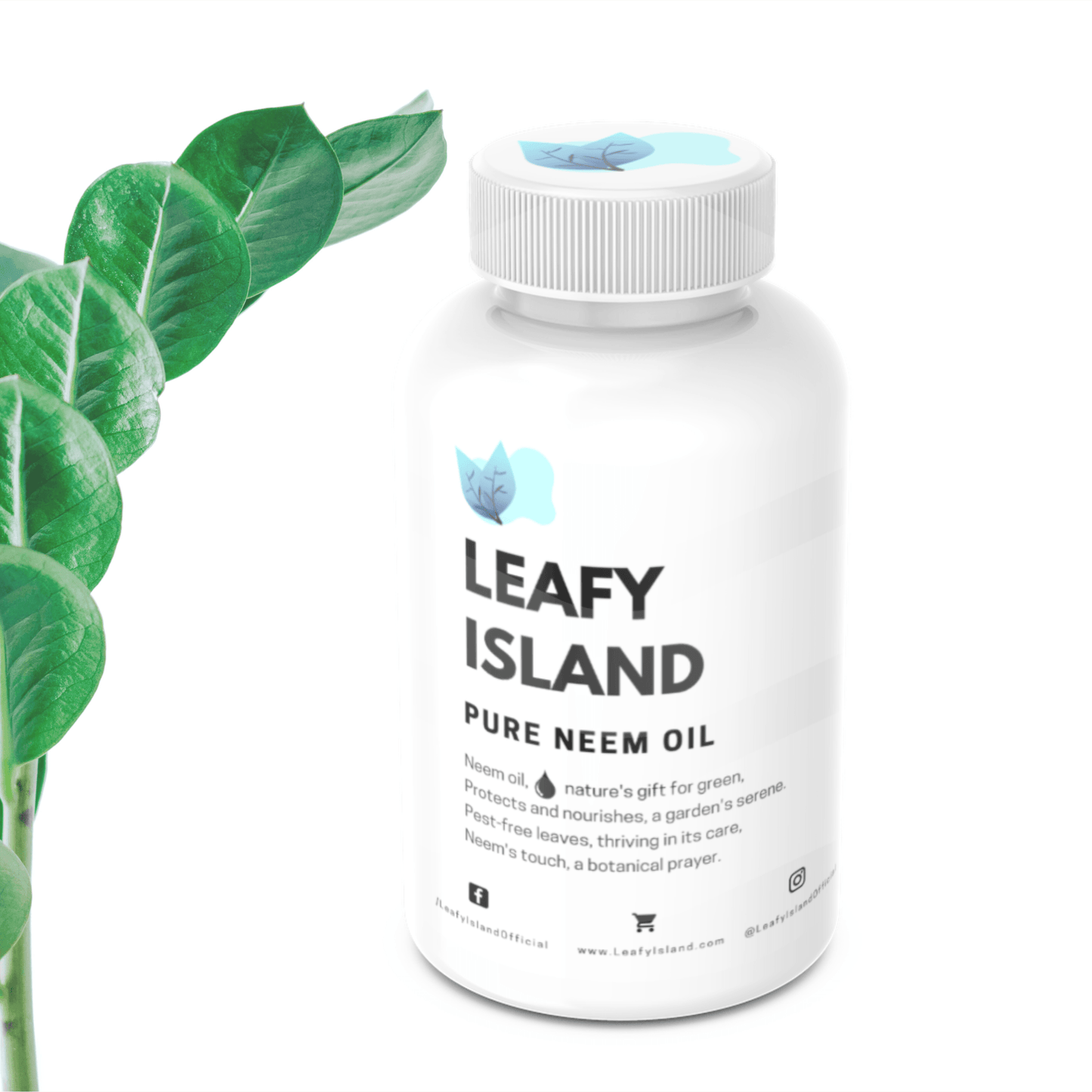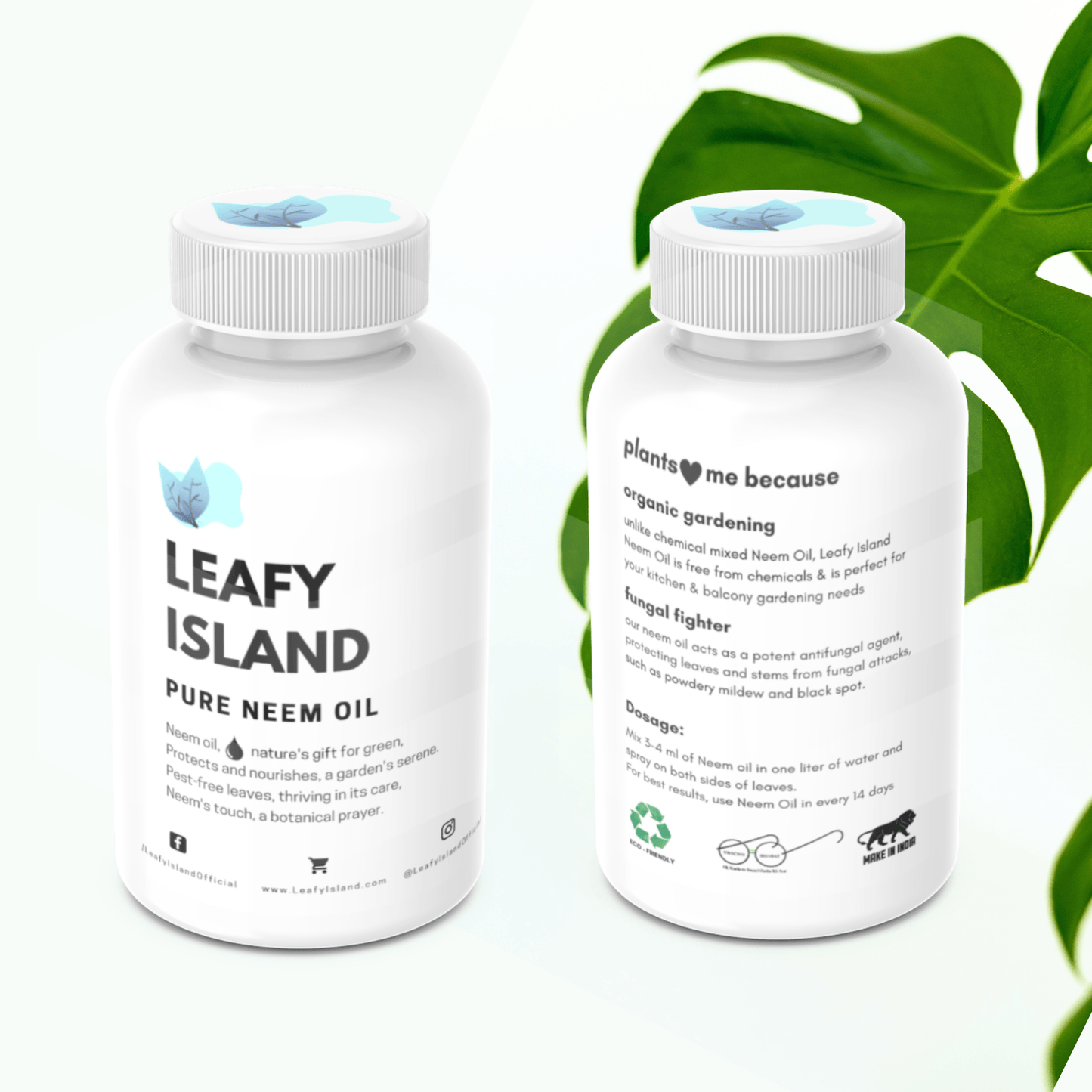 Product Description
Dimensions & Specifications
Shipping & Returns

The product will be dispatched in 1-3 days & delivered in 7-10 days.