Check Live Offers
Regular price
₹499
Sale price
₹229
Unit price
per
Sale
Sold out
Leafy Island Organic Liquid fertilizer is the perfect soilmate for your plants. Made by farmers, this nutrient-rich fertilizer contains essential micro-nutrients like Nitrogen, Phosphorus and Potassium that promote healthy plant growth and organic matter like cow dung and urine that adds a dose of urea to support a robust plant. The fertilizer is 100% natural, biodegradable and earthworm friendly, which improves soil fertility, making it a one-stop solution for all plants' foliage, flowering, fruits and vegetables. 
The Liquid Fertilizer comes packaged in a high-quality Plastic bottle (with a resealable inner cap & gas leakage proof). 
What's Included?
Organic Liquid Fertilizer weighing 1L in a

 high-quality

 Plastic

 

bottle that you can keep for long-duration storage.
Free Delivery
How Liquid Fertilizer Works?
Balanced Nutrition: The fertilizer contains essential micro and macronutrients required for balanced plant growth and healthy foliage. The fertilizer promotes better quality flowers and fruits.
Better Root Growth: The fertilizer is earthworm friendly, and hence helps in improving the soil fertility and texture naturally, improving soil drainage and aeration and better root development. 

Pest Resistance: Enhances the quality of the plant boosting immunity and making them resistant to a number of pests and frost and helps in stress recovery.
Enriched Soil: Being environment friendly, it supports the good microorganisms in the soil that can naturally take the atmospheric nitrogen converting it for plant use, reducing mineral buildup and improving drainage.
How
 to add Liquid Fertilizer

?
Till the soil, so that the soil is loose and allows the organic product to mix completely. 
For foliage and flowering plants add 200ml of the solution and dilute it with 2L of water.
For saplings, dilute 100ml in 1L of water. 
Add the product to the soil early morning (before 7 am) or late evening (after 5 pm)
When to add Liquid Fertilizer

?
For foliage plants: once every 30 days in summers and 45-60 days in winters for best results.
For flowering plants: once every 25 days in summers and 40 days in winters for best results.
For fruits/vegetables/herbs: once every 30-40 days for best results.
Why Add Liquid Fertilizer

?
It is a non-toxic fertilizer and serves as an excellent home garden supplement. 
It improves soil texture, aeration and moisture-retaining capacity.
It boosts plant health and helps in robust growth.
View full details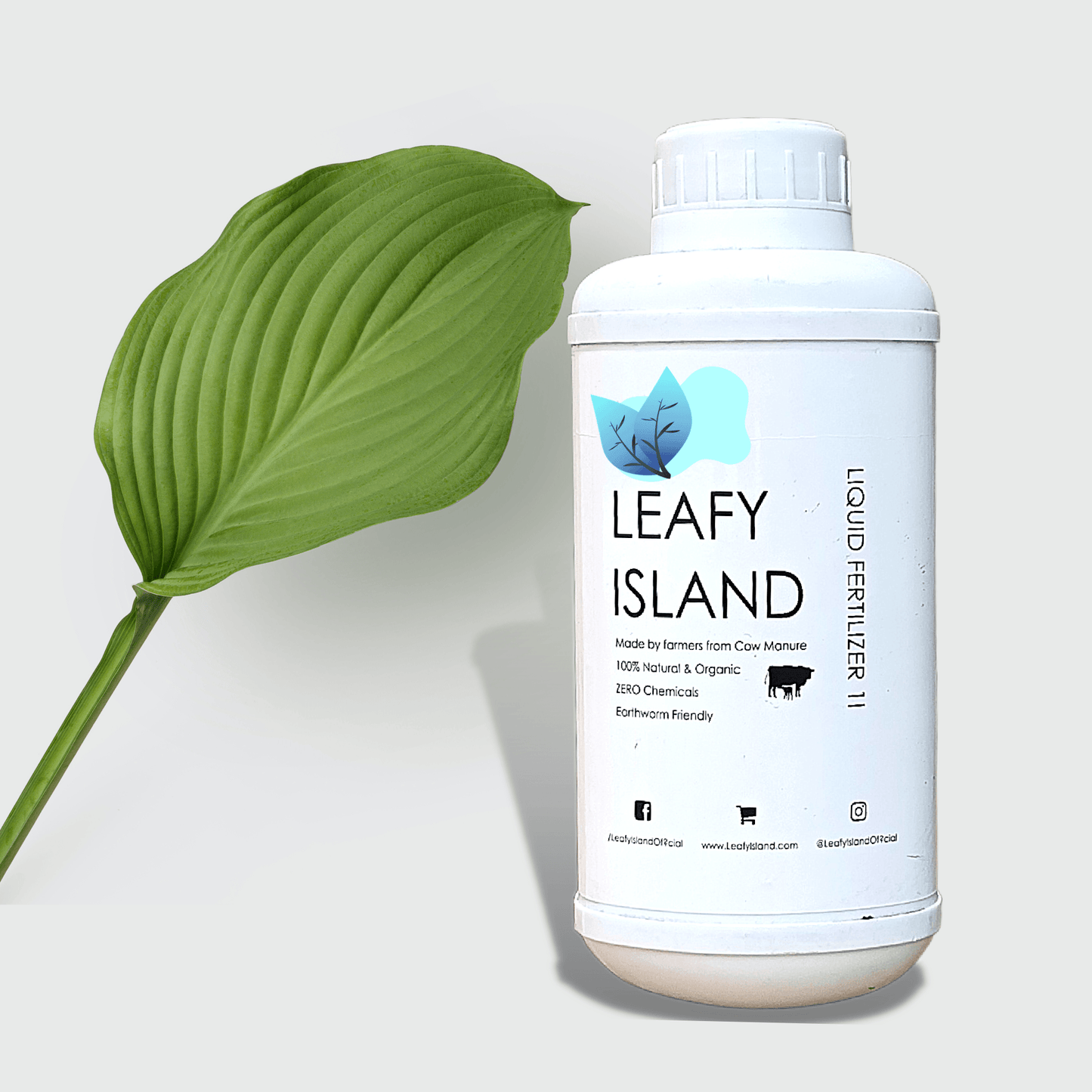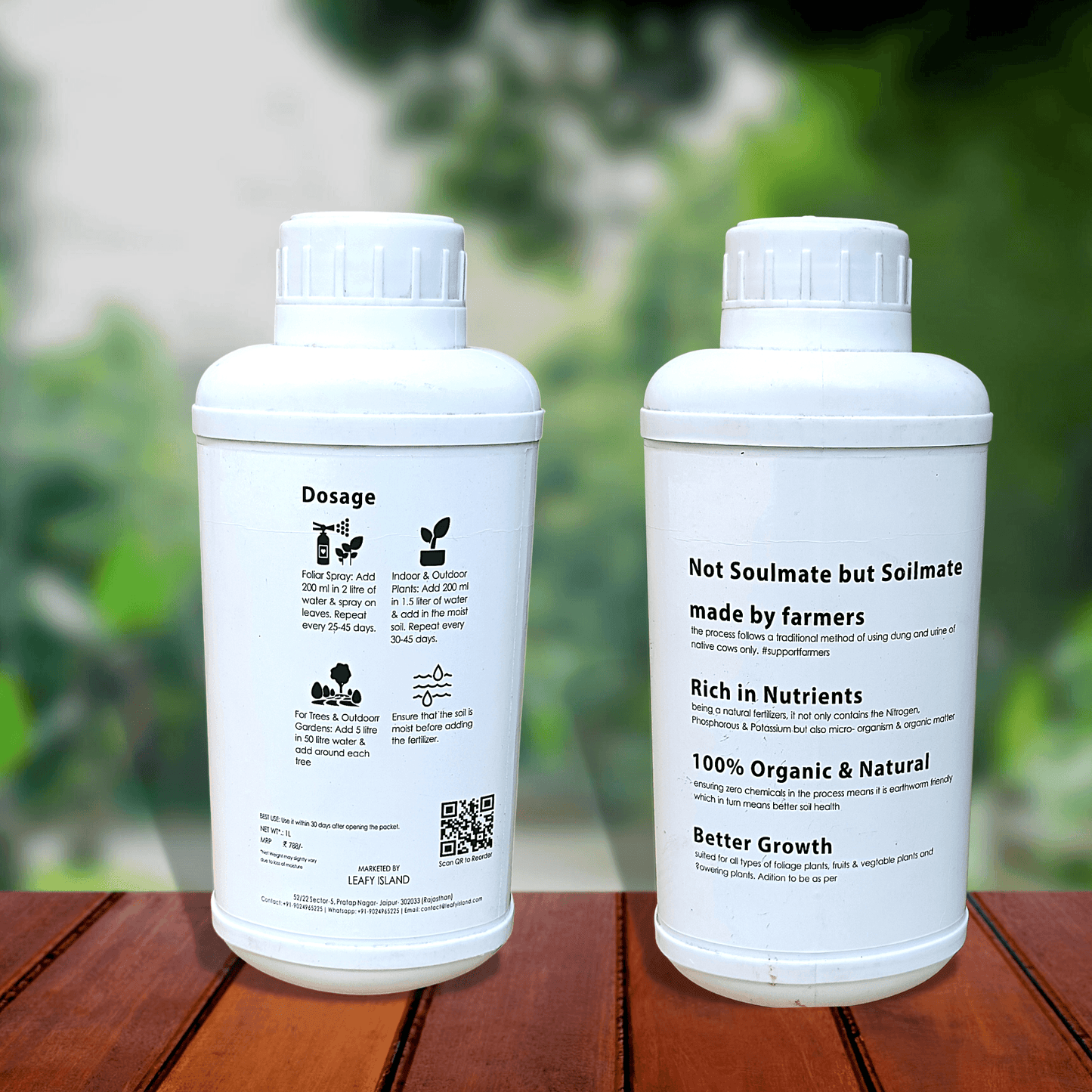 Product Description
Dimensions & Specifications
Shipping & Returns

The product will be dispatched in 1-3 days & delivered in 7-10 days.